MEET BETSY & ELS...
...the place where laser-cut creations, engravings and bespoke pieces are brought to life.
If you can dream it, I can turn it into reality.  So, taking materials like paper, card, wood and acrylics, cutting and shaping them into something magical is what I'm all about. I work with a range of materials and love experimenting with them to create exciting unique pieces for each lovely customer.
Nice to meet you, I think we're going to get along just fine!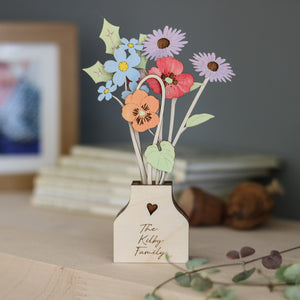 Stepping into Summer
The days are longer, the sun is shining stronger and the air is warmer. As we head towards summer, here are some happy gift ideas to send to that someone special to brighten their home.
Shop Gifts